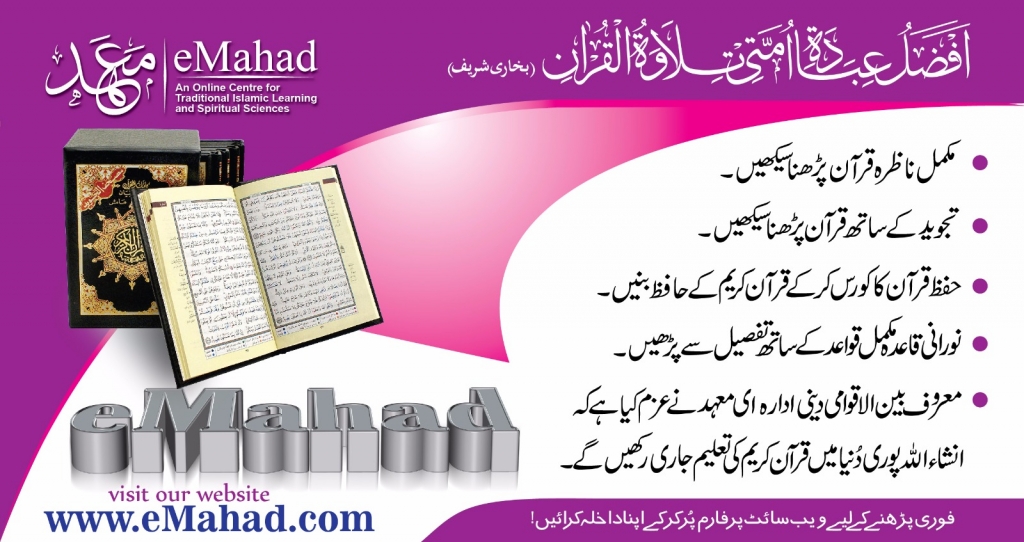 – Teachers with vast experience of online teaching
– Never miss a class! Attend it on your phone while travelling
– Equally effective with  children and adults
– Flexibility of choosing your own timings
– These classes are taught by our highly qualified and well experienced male teachers.
Reading and reciting Quran e Kareem with correct pronunciation is incumbent upon us. One should make effort to learn tajweed, the sciences of reading Quran with correct pronunciation, regardless oftheir age and gender to avoid any and all mistakes that we make during recitation of the Divine Word.
Whether you are an adult who never learnt tajweed, or learnt the rules at an early age and never implemented them, or you are looking for a trained teacher for your child who is starting afresh, this paid service provides you with a personalized experience for learning the basics of recitations and pronunciation.
Our teachers have vast experience of online teaching. All our current teachers are expert mujawwid and qari with advance level training in Qiraat (recitation) and Tajweed (pronunciation).

Contribution:
40 minutes x 3 classes per week: $40 USD per month
40 minutes x 5 classes per week: $50 USD per month