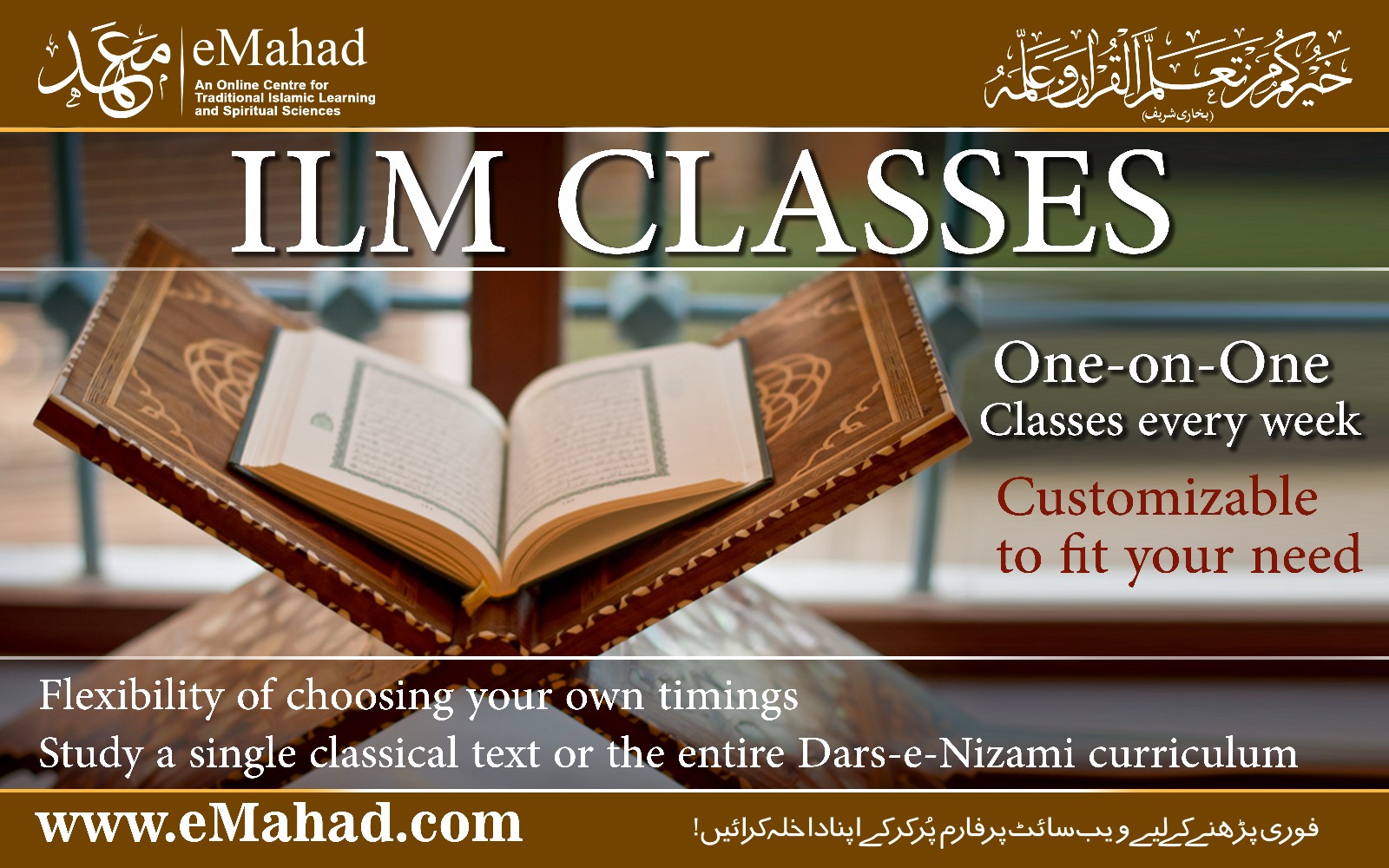 The Individual Ilm Course (IIC) provides you with a unique, personalized experience of studying classical disciplines of Islam at your own convenience. Your teachers in this program include the full-time faculty of Mahad al-Faqir al-Islami, Jhang who have extensive experience in teaching the Dars-e-Nizami curriculum.
HIGHLIGHTS
One-on-One classes every week
Begin your journey towards Ilm-e-Deen as per your individual needs
Flexibility of choosing your own timings
Study a single classical text or the entire Dars-e-Nizami curriculum
Study resources specifically designed for online study
Attend your classes even if travelling
Note: The Individual Ilm Course is now available for men and women both. Classes are conducted by our highly qualified and well experienced male teachers of eMahad.
Monthly Contribution : Starting at $100 USD