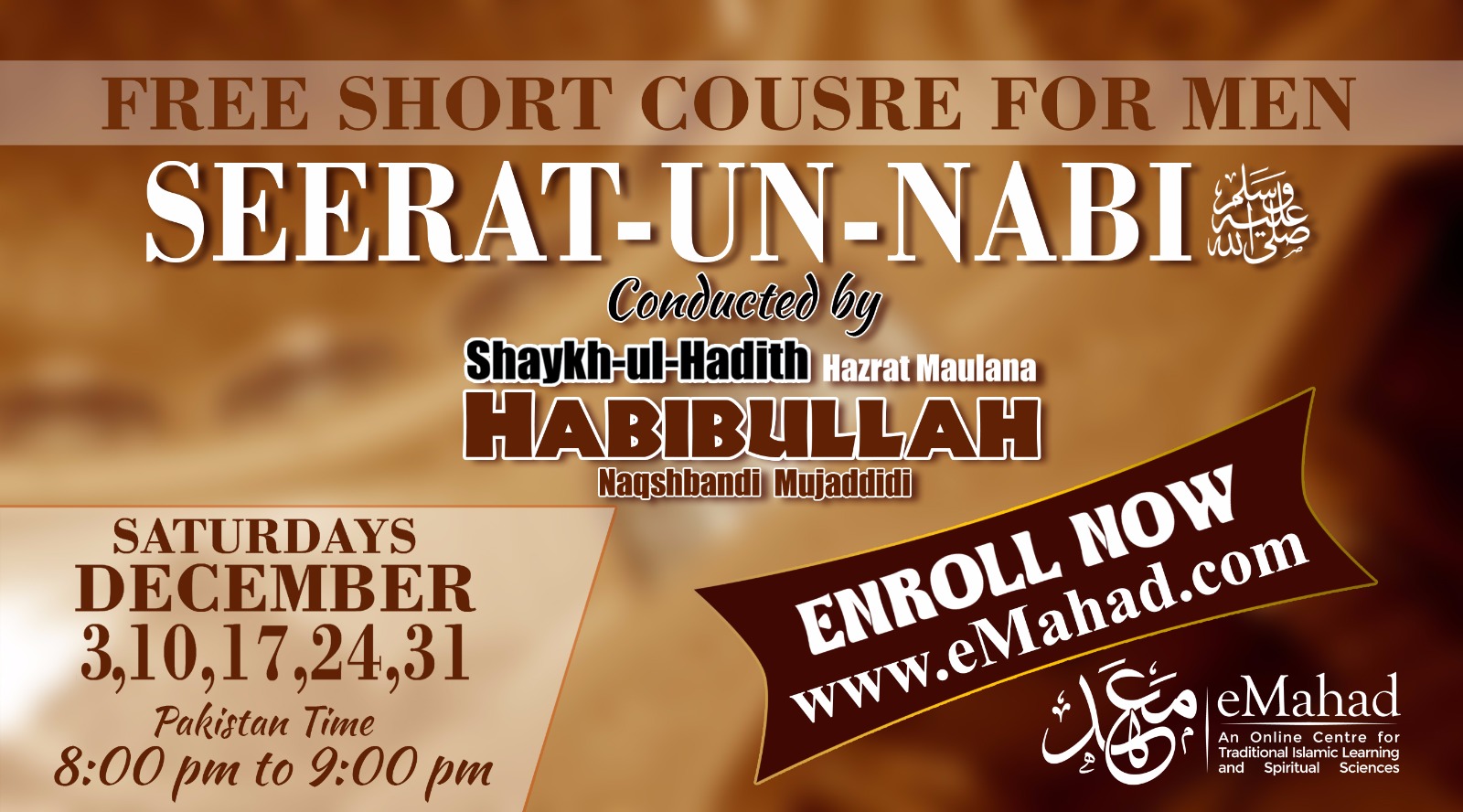 Come join us on a journey through some significant events in the life and times of our beloved Nabi salallahu alayhi wasallam. Let's learn how to implement the wise teachings of our Prophet salallahu alayhi wasallam by learning about his inspirational life and the way he dealt with the challenges that he faced. 
Instructor: Shaykh ul Hadith Maulana Habibullah Sahab (db)
Language of Instruction: Urdu
Duration: 5 weeks
Saturdays: December 3rd, 10th, 17th, 24th, and 31st
Time: 8pm Pakistan | 10am New York | 3pm London | 5pm South Africa
Shaykhul Hadith Maulana Habibullah Sahab is the principal and one of the most senior teachers of Mahad ul-Faqir al-Islami, Jhang. He has been teaching both volumes of Bukhari Sharif at the institute for past several years, one of the highest teaching ranks in any madrassa.
He graduated from Darululoom Haqqania – Akora Khattak, Pakistan and has been associated with Shaykh Zulfiqar Ahmed Naqshbandi for more than 15 years. He has accompanied Shaykh Zulfiqar Ahmed on several journeys and also oversees the affairs of the khanaqah in Jhang in the absence of the Shaykh.
He is a khalifa of Shaykh Zulfiqar Ahmed Naqshbandi and is formally authorized to spread the teachings of tasawwuf in the Naqshbandi order. He is a prolific speaker and is regularly invited all across Pakistan to deliver lectures.