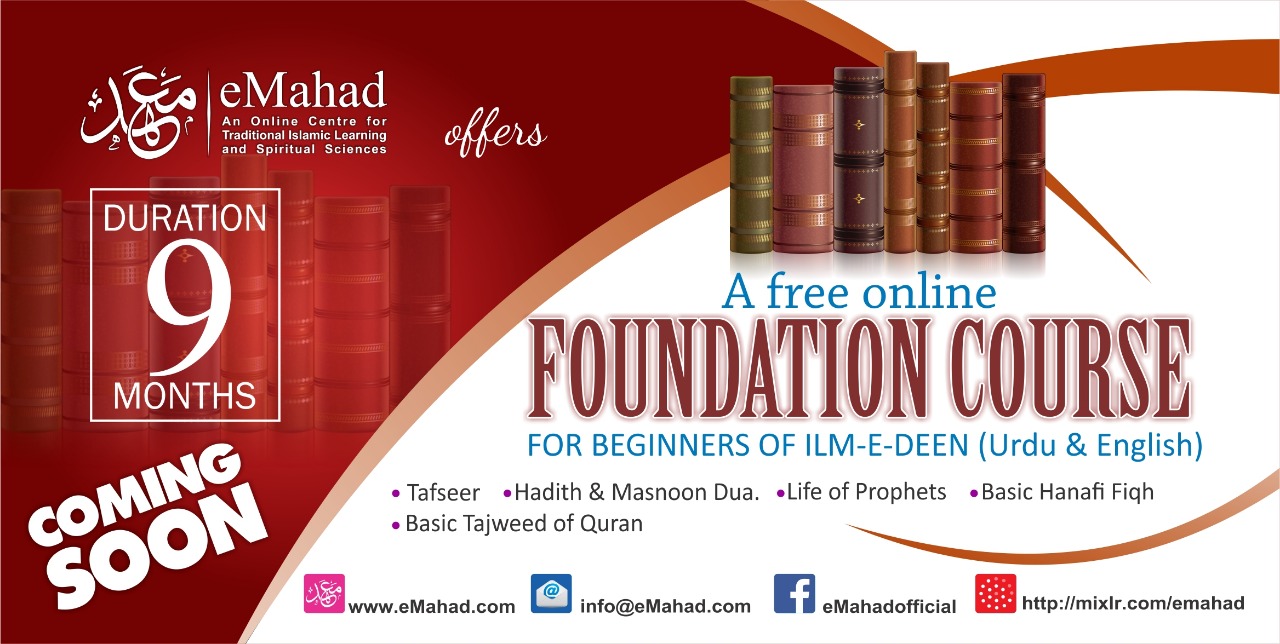 eMahad is offering a new short course for women that will cover the Foundations of
Islam in depth over the duration of 9 months. This course will consist of 5 modules:
Module 1: Tafseer
Module 2: Hadith & Masnoon Duas
Module 3: Life of the Prophets
Module 4: Basic Tajweed
Module 5: Basic Hanafi Fiqh
If you want to take a deep dive into the foundations of our Deen, and learn the specifics of Islam as they relate to day-to-day life, then this course is for you! We encourage you to enroll for this course, and immerse yourself in learning the foundations of Islam.
Coming soon!
Enrollment details forthcoming